BITA Construction Site Tour
The Building Industry Technology Academy (BITA) prepares high school students for a career in homebuilding. On Thursday May 2nd, 2019, William Lyon Homes and VP of Government Affairs, Jim Perry, hosted a construction site tour for BITA students from Upland High School.
The field trip exposed new BITA students to careers in the homebuilding industry at William Lyon's newest community, Rivera in Riverside CA.
Students toured all phases of construction: trenching, grading, storm drain, framing, plumbing, electrical, HVAC, drywall, telecommunications and sales.
Several representatives from William Lyon Homes donated their time to speak to the students and share their personal experiences. The tour concluded with taco man lunch and a model home viewing. BIA Baldy View is committed to supporting BITA and inspiring the next generation of homebuilders.
Tour Schedule
Station 1 – Homebuilding (10:00am)
Overview of Homebuilding Trades (vertical construction)
Station 2 –Infrastructure Overview &Land Development (10:45am)
Infrastructure Overview (non-vertical construction)

General Overview of Land Development Process (pre-construction)
Station 3 – Lunch/Model Home Tour (11:30am)
Lunch Sponsor – Taco vendor

Overview of Marketing and Selling Homes (12:10pm)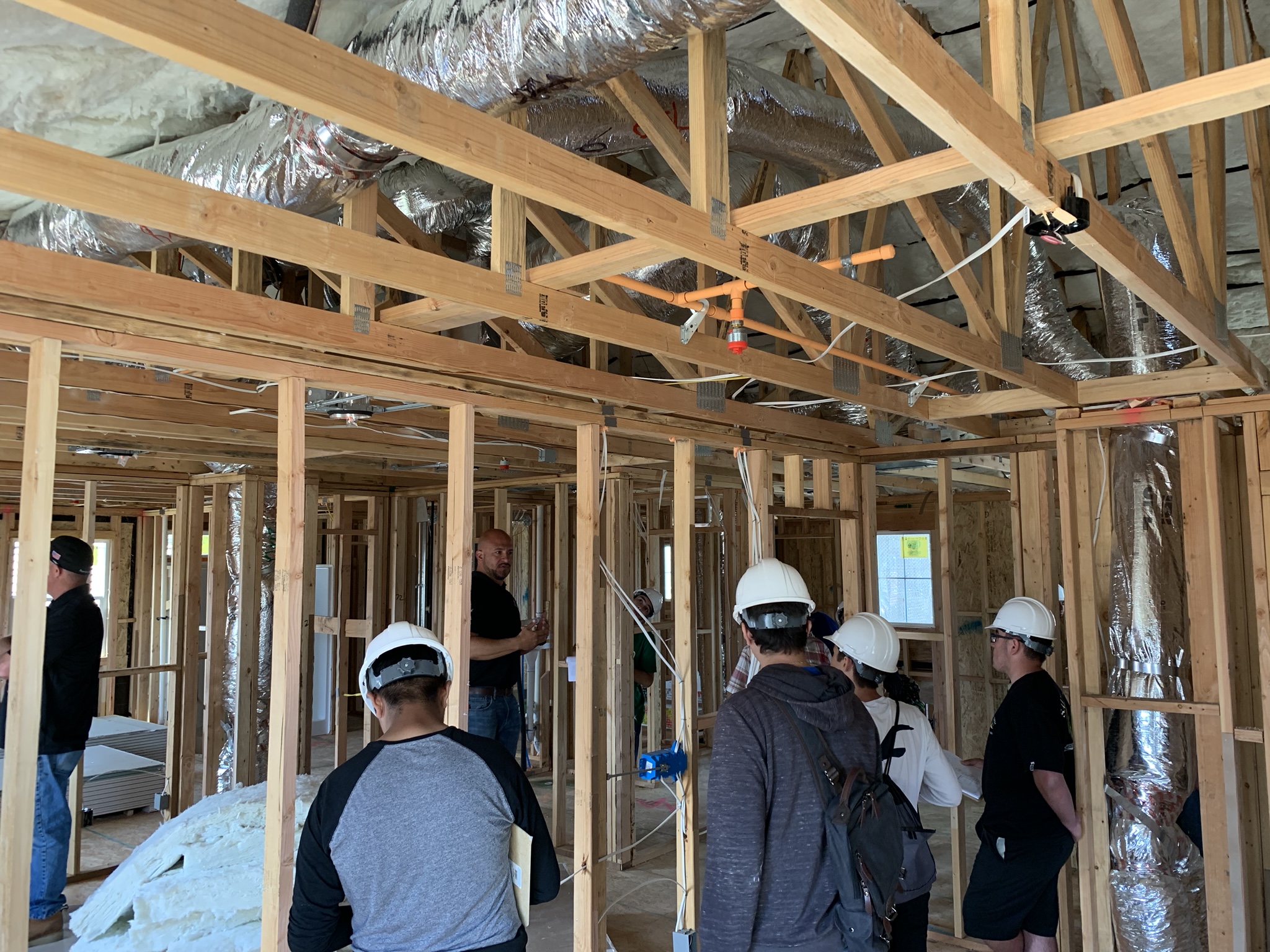 Guest Speakers
Jim Perry, Vice President of Operation - William Lyon Homes
Sandy Adams, Operation Manager - William Lyon Homes
Jake Rodriguez, Project Manager - Willam Lyon Homes
Jason Craig, BITA Instructor - Upland HS
Frank Prieto, Field Ops Manager - TWR Framing